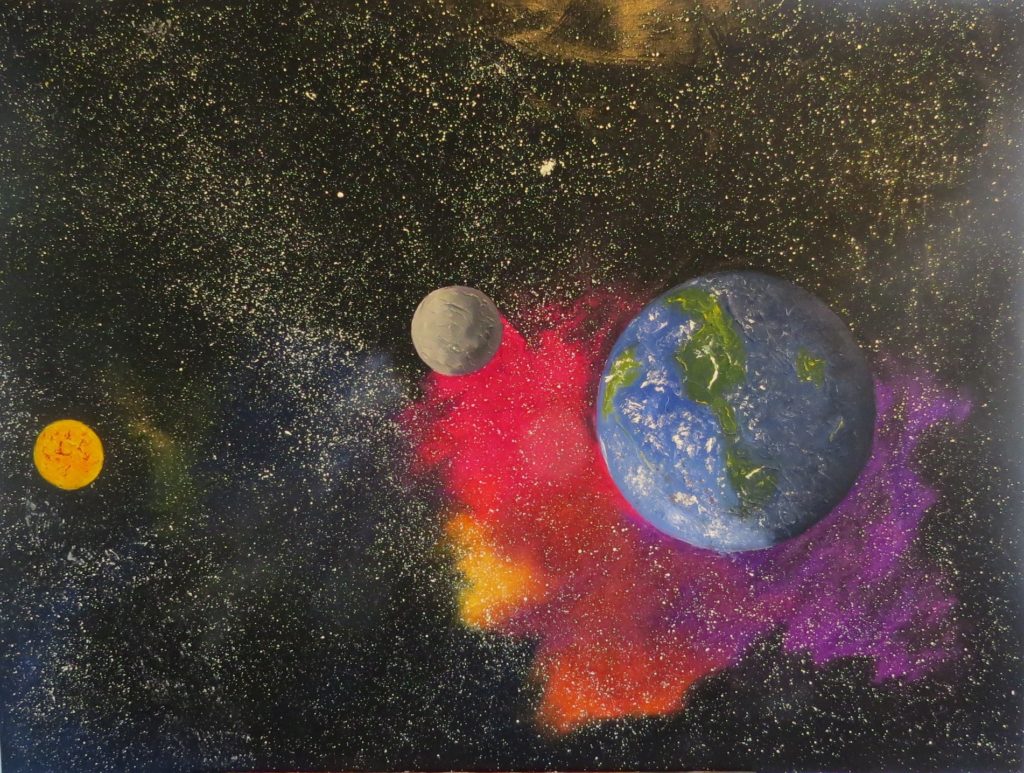 As an artist I express my passions onto the canvas. For as long as I can remember I have always looked up into the night sky and wondered... Now I can take that wonder and express it onto the canvas with my interpretation of the cosmos. I can therefore in essence create my own universes and in whatever form I wish. This offers me a great deal of expressive freedom to create images of the furthest depths and reaches of unknown space, yet places where I can give them life.
Camera information are automatically extracted from image file.
No information will be available if it is graphically edited.
Camera Information
Make
Canon
Model
Canon PowerShot SX50 HS
Exposure
1/25
Aperture
f/3.4
FNumber
34/10
ISO Speed
800
Software Used
Windows Photo Editor 10.0.10011.16384
Original Date
2019:06:10 11:34:49