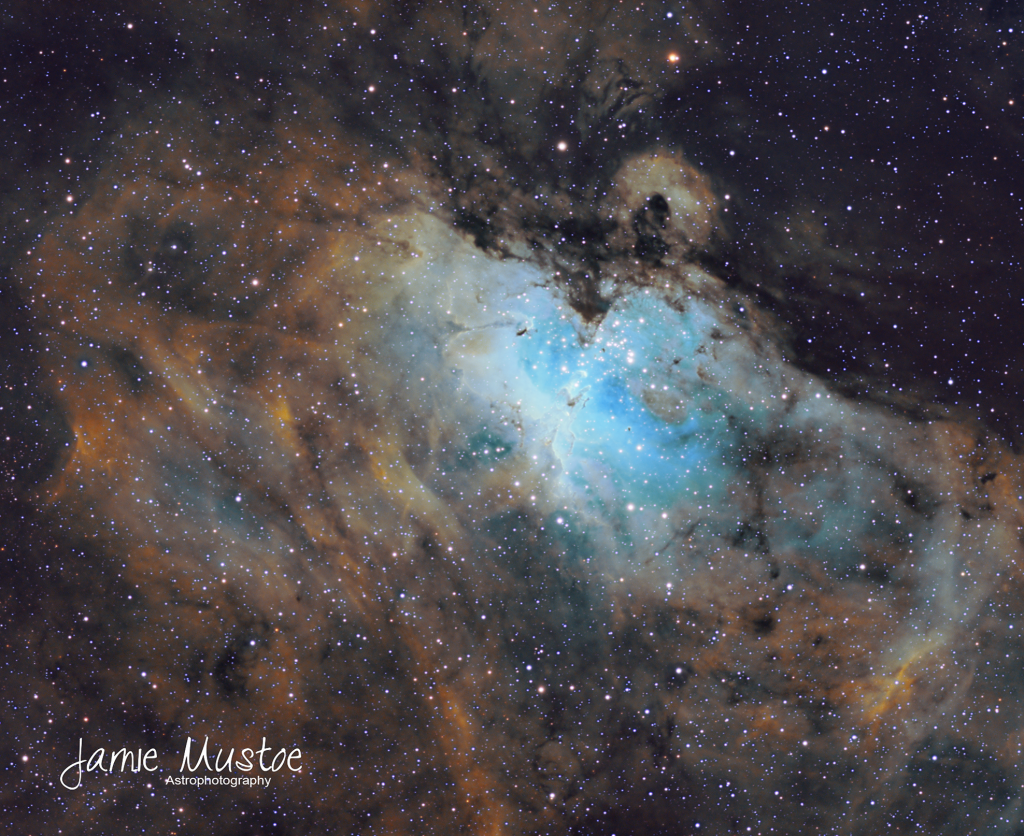 SHO combination of Ha, OIII, SII Approx 27hs of data collaboration with Simon.
Explore Scientific 102-FCD-100
ASI1600MM
Astronomik NB Filters
Celestron CGEM Mount
Ha Gain139 300sec
OIII Gain139 300sec
SII Gain75 300sec
Camera information are automatically extracted from image file.
No information will be available if it is graphically edited.